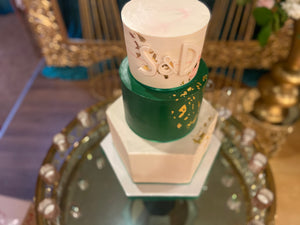 Bespoke desserts that celebrate you.
Based in Metro-Atlanta and founded by Ekibo Okebie-Dikio, You Dessert Better believes that everyone should indulge in all things good. Better lifestyle, better mindset, and of course better desserts. From simple two ingredient desserts to elaborate and intricate desserts, you deserve it all.
Please enjoy your journey through our site and browse through our cake and dessert products. 
Don't hesitate to contact us to discuss your next special event.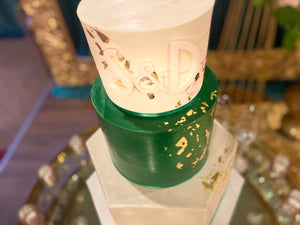 Cake Tasting Box
Would you like to taste some of our popular flavors before ordering a cake for an event or your wedding? Or maybe you just want a few slices of cake to treat yourself or someone special.
Look no further. Now you can with our cake tasting box. consisting of 5 of our popular flavors (flavors are subject to change).
ORDER NOW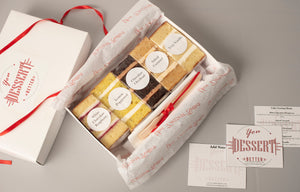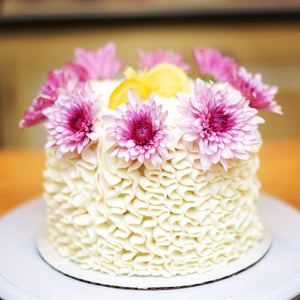 Celebration Cakes
This four layer cake is lined with our signature creamy yet airy buttercream. 
Comes in many flavors and designs.
Shop our cakes to pick from a variety of cake flavors and mouth watering buttercream pairings.
SHOP NOW
Message on a Cookie
The perfect way to send a message (or should I say a cookie) to a colleague, friend, or that special someone.
SHOP NOW